Buying a Used Car? Just Say - Show Me the CARFAX!



Don't run the risk of buying a used car with costly hidden problems. Get a detailed vehicle history report from the CarFax nationwide database within seconds.

Sample a CarFax report so you know what to expect when our Sales Consultant hands you the most detailed automotive reporting services.

When you view the listing of preowned vehicles, or you select the vehicle to see more detail, the CarFax logo enables you to get the report instantly. Jaguar Cherry Hill wants you to know exactly what you're getting before you buy. Try it out and see for yourself. There's no typing needed, no sales rep to speak to. All you do is click the CarFax logo next to the vehicle and you are connected to the report.

Be sure to pay attention to the different CarFax Badges when viewing preowned vehicles. There is one which designates a single owner and the other, multiple owners.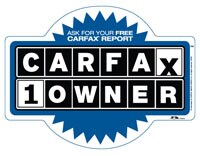 Have you tried the CarFax
iPhone App
? You can type or scan the Vin 
Number into your smartphone and CarFax will display a report instantly.