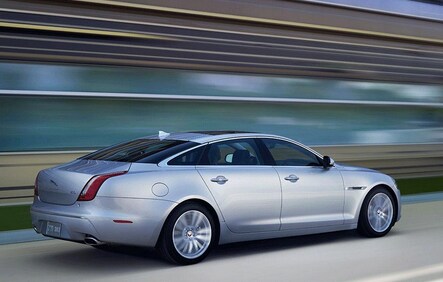 Every car dealership today prides themselves on being diverse, with an inventory of used cars. But when drivers come our luxury used car dealer near Philadelphia, they'll be able to see that the defining luxury of our dealership extends way beyond our new Jaguar inventory. We can't wait for shoppers to come to our facility Cherry Hill Classic Cars to discover all of the diversity within our inventory of previously owned vehicles.
Purchasing a new vehicle isn't always the most convenient or affordable process, and when drivers expect a little bit of luxury, that may seem even farther out of reach. But at our dealership, we offer our shoppers a wide array of used luxury vehicles that will let drivers access the opulence of the road for an affordable price.
When it comes time to finding the perfect used vehicle, drivers want to be catered to by a sales associate that cares, but is knowledgeable. At our used car dealer, we focus on lasting customer satisfaction. We listen to the concerns of our shoppers to help them find the perfect fit for their automotive needs. We believe that a luxury shopping experience is just as important as finding the right luxury previously owned vehicle.
Find the Perfect Used Luxury Car in Philadelphia!
Drivers want to be confident in the vehicle's quality as well when it comes time to look for a used vehicle. There needs to be some reassurance in its longevity. That's why our dealership only offers the highest quality used vehicles to shoppers. Every used car in our inventory has been thoroughly inspected and tested for the highest quality by our technicians. If a vehicle doesn't meet our quality standards on every level, then it's not put out for sale.
One aspect of our used car inventory that will appeal to shoppers is our collection of certified pre-owned models. With these vehicles, shoppers can obtain a newer used vehicle while still getting the affordability of a standard used car. There's no beating that!
We are even more excited to further help with shopper saving! At our Philadelphia used car dealer, we are constantly offering specials and incentives to promote further savings on purchases. These apply to our used inventory as well!
Our Philadelphia luxury certified pre-owned dealer can't wait for drivers to come in and test drive a model within our inventory! Cherry Hill Classic Cars is ready to show drivers what used car shopping should really be like. To learn more about the used vehicles within our inventory or to schedule a test drive, please call us today at (877) 438-8072!