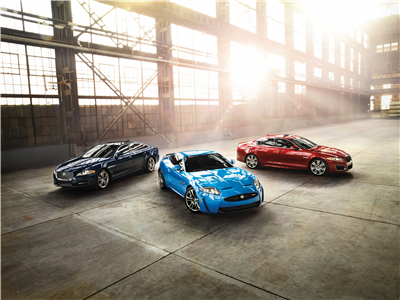 The City of Brotherly Love is steeped in history that dates back to our country's founding. The Liberty Bell, Independence Hall, and the Franklin Institute are just a few of the renowned sites that carry on centuries of story and tradition. Those who work and play in Philadelphia often gain an appreciation for these timeless tales and spectacular works of art.
Luckily, those seeking a ride that's as distinguished as their home city don't have far to travel. Philadelphia's premier used Jaguar car dealer, Cherry Hill Jaguar, has the area's most stunning selection of pre-owned Jaguar models and an expert staff who act as your personal classic car historians.
Uncover Handpicked Luxury Models
Whether you're after a recent-year Jaguar beaut or a model that's time traveled from the past, you'll find the ride that suits your style at Cherry Hill Jaguar. Because our local customers expect the best from us, we hold our dealership's used and certified pre-owned Jaguar inventory to exceptionally high standards, carefully selecting every model in our showroom and on our lot. That's why, when it comes to quality, our inventory of pre-owned Jaguar vehicles and other exotic car brands is second to none.
If you don't see the model you want in our online inventory, simply use our free CarFinder tool and quickly populate what you're after in the online form. Once you hit submit, we'll track down a polished pre-owned pick that meets your specified criteria.
Our Certified Pre-Owned Promise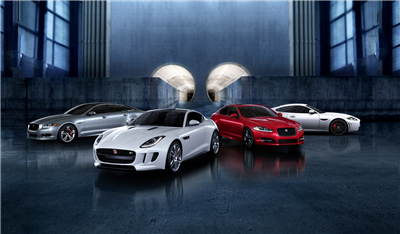 What's even better than buying an original Jaguar model from Cherry Hill Jaguar? Getting the added benefits and protection included in our Approved Certified Pre-Owned program. These exceptional models are reconditioned to perform impeccably and shine even brighter than they did back in their heydays.
Our Approved Certified Pre-Owned program backs these one-of-a-kind vehicles with complimentary 24-hour roadside assistance, certification via our service center's rigorous 165-point inspection, and the added peace of mind of a six-year/100,000-mile limited warranty.
Bringing New Life to Classic Cars
Whether you need routine or major service for your Jaguar, want to customize it inside and out with genuine parts and accessories, or just want care tips from auto shop experts, Cherry Hill Jaguar's service and parts centers are your ultimate resources for Jaguar maintenance, upkeep, and customization. We also carry a wide selection of Jaguar-approved tires to match your drive style, for performance, comfort, and safety. Plus our available extended service plans will help to keep your restored Jaguar in optimal shape for many years to come.
For your convenience, you can order parts and schedule service appointments with just a few clicks, all from the comfort of your own home.
Your Philadelphia Used Jaguar Dealer
Ready to start your pre-owned Jaguar search? Check out Cherry Hill Jaguar's online inventory of esteemed models or come to our showroom in Cherry Hill and get to know our team. We're located at 2000 Route 70 East, just a quick 8-mile drive outside Philadelphia. We look forward to seeing you soon!