Probably the most discouraging part of online vehicle research is sifting through various sites to collect the information you're looking for. Cherry Hill Jaguar's vehicle comparisons help to simplify this process. By including key vehicle specs in an easy-to-read format, you can save time and avoid stress as you advance your search.
Here are just a few of the places where our detailed vehicle comparisons take you:
2017 Vehicle Comparisons
2016 Vehicle Comparisons


Check Out the Outer Shell
The

Jaguar brand is known for its exceptional attention to detail and flawless execution, from panoramic glass roofs to sporty hood scoops. Our comparisons help you to learn about each model's outer evolution and how it compares its luxury model counterpart.
Pop Under the Hood
The Jaguar fleet certainly has some mighty engines in its lineup, but how do these power specs compare to others in the segment? Get to know more than just which model brings more horsepower to your travels. Find out the details that matter most to you, from 0-60 times to handling characteristics, fuel economy stats, and much more.
Get Behind the Wheel
How do you define a luxury interior? Maybe you're looking for a superior audio system with symphonic sound quality or power seats that adjust more than 10 ways. Find out what it feels like to get into the driver's seat of each model and which one has the technology bundle you're after for the ultimate luxury experience.
You're at the Starting Line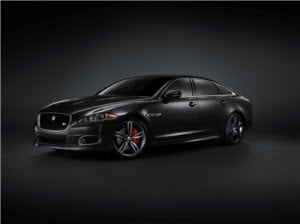 Being caught between two models is a tough spot, but by reading up on how Jaguars perform vs. their cross-brand counterparts, you can get a better feel for all that each model has to offer and which one is right for you.
Ready to get started? Just select the Jaguar model matchup you're interested in above! And if you want to learn more about a specific Jaguar racer or sedan, check out our vehicle reviews for a model-specific close-up.
As always, if you have any questions as you leaf through our comparisons, don't hesitate to reach out and give us a call at 877-438-8072.
Happy researching from Cherry Hill Jaguar!