Hatboro, PA, is a charming town where Jaguar cruising just feels right. From zooming Old York Road to coasting by the shops downtown, we have to agree that a luxury ride compliments the picturesque surroundings.
Luckily, those seeking a Hatboro, PA, Jaguar dealer have the ultimate advantage located under an hour from home base: Cherry Hill Jaguar. Our renowned Cherry Hill dealership has Jaguar buying, service, and customization down to a T.
More About Hatboro
Hatboro's close proximity to Philadelphia made it a key pass-through point during the Revolutionary War. At the Battle of Crooked Billet in 1778, three PA militia regiments endured a surprise attack by the British while they were trying to get some shut eye.
A name that references the revolutionary battle of long before, the Crooked Eye Brewery on Montgomery Avenue is a unique Hatboro hangout where friends and family gather for home-brewed beer and good company. A number of quaint eateries also inhabit Hatboro's town center, where residents enjoy strolling by charming brick buildings and dining outdoors when it's warm.
Hatboro is also well-known for its annual car show, which celebrated its 23rd year this past summer. Each July, Old York Road transforms into a parade of colorful hoods as car lovers from near and far gather to honor classic cars in history.
Classic's Converge in Cherry Hill
Hatboro's classic car buffs and Jaguar seekers alike will delight in a visit to the Cherry Hill Jaguar showroom. Our elite inventory of new Jaguars features the latest luxury finds, including 2015 and 2016 XK, XF, XJ, and F-TYPE models.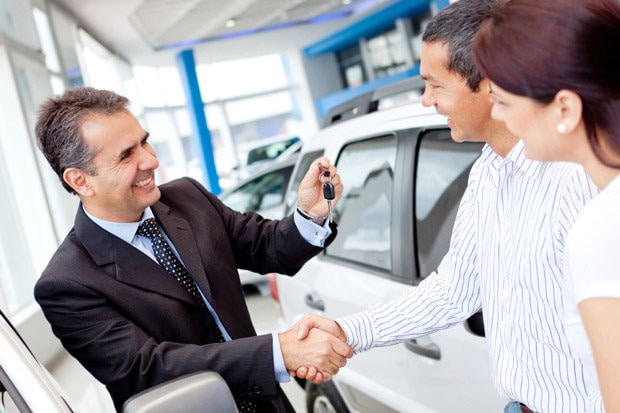 Whether you're looking to venture Hatboro top down in a new F-TYPE S convertible or you're eager to get behind the wheel of a polished XJ sedan, we have the Jaguar that suits you in store. Cherry Hill Jaguar also takes pride in its superior certified pre-owned Jaguar collection. Our CPO members buy with full confidence in their purchase of a recent-year Jaguar in stunning condition.
A Polished Approach to Jaguar Parts and Service near Hatboro
Luxury-level vehicles require luxury-level care, which is something that can be hard to find at your run-of-the-mill repair shop. Cherry Hill Jaguar isn't just any old dealership or any old repair center. Our highly capable, dedicated Jaguar service specialists know each model inside and out. From testing our new pre-owned selections to providing routine service and repairs for our local Jaguar drivers, our Jaguar service experts act as an incredible resource to our business.
If you prefer to make your own fixes or want to add custom touches from top to bottom, you can rely on our parts center for authentic Jaguar parts and accessories.
Hatboro, PA Jaguar Dealer
Hatboro Jaguar pursuers can start their Jaguar journeys by getting to know the models in our showroom for their living room! Check out the superb Jaguar vehicles we have in stock right now by
viewing our online inventory
. When you're ready, stop by for a visit and a test drive. Those coming from Hatboro can reach Cherry Hill by I-276 East and I-295 South. We hope to see you soon!