Evesboro, NJ, area residents in search of a Jaguar dealer don't have far to travel because Cherry Hill's premier luxury car dealership, Cherry Hill Jaguar, is located just 3 miles down the road on Route 70.
Undeniable proximity aside, you may be wondering, why shop at Cherry Hill Jaguar? Read on to learn more about our dealership's operations and what you'll find when you stop by for a visit.  
A Selection That's Second to None
Hyperfocused handling, supercharged engines, and state-of-the-art technology are a few areas that define the luxury vehicle segment. Super rides designed for the contemporary driver with a classic taste, Cherry Hill Jaguar's showroom is stocked with upcoming, current, and recent-year Jaguar versions that exemplify the luxury segment.
We carry a second-to-none selection of these premium vehicles from the brand that's leading the luxury realm. You can find strong-willed sedans and exhilarating sports cars, classic convertibles and coupes and a soon-to-arrive all-new luxury SUV all in the Jaguar family and all at Cherry Hill Jaguar.
Standout Service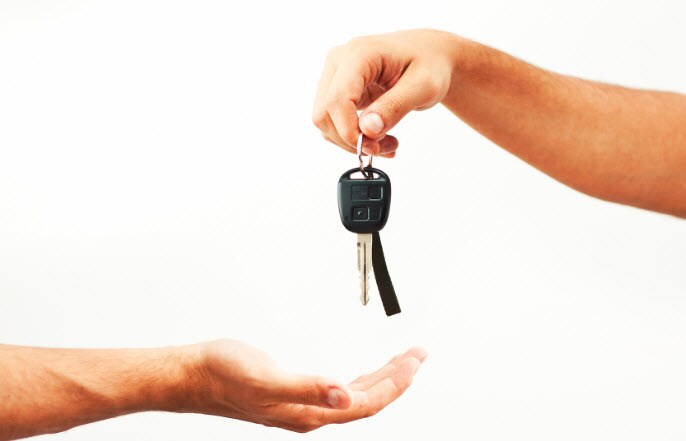 At Cherry Hill Jaguar, we believe that buying a luxury vehicle deserves a luxury-level experience. Our knowledgeable representatives do just that. Well-versed in all things Jaguar, our sales associates truly enjoy helping you get from point A to point B of your Jaguar discovery. From telling you a little bit more about a specific model or new technology that's on board to showing you a different model that may fit more of what you're looking for, the staff at Cherry Hill Jaguar is your guide to luxury vehicles, new and pre-owned.
Jaguar Maintenance Masters
If you're seeking expert care for your Jaguar, look no further than the highly trained Jaguar technicians at Cherry Hill Jaguar's service center. Our wise service techs hold themselves to the utmost standards in offering you repair perfection, whether it's a quick fix or an intricate replacement.
Plus DIY mechanics and those looking to add a new sense of pizzazz to their refined ride can shop Cherry Hill Jaguar's parts and accessory shop. Here you'll also find Jaguar-approved tires for every season and every type of driver. 
Driving Evesboro
Evesboro is a quaint community just outside Cherry Hill. Those looking to kick back on the green head to Ramblewood Country Club for an afternoon putt with friends.
A number of parks dot the Evesboro area, giving residents lots of opportunities to slow down and appreciate nature. Of course, city attractions are never out of reach with neighboring Cherry Hill and the City of Brotherly Love just a short drive or train ride away.
Cherry Hill Jaguar's dealership and showroom are located at 2000 Route 70 East. For your convenience, you can check out our inventory of new and pre-owned models and schedule a test drive or service appointment, all online. And the next time you're out and about on your Evesboro errands, feel free to stop in to see the Jaguars in their natural habitat. We hope to see you soon!