Cape May is a quintessential beach city known as the nation's oldest seashore resort. Year-round visitors from around the US flock to the cape for the opportunity to step back in time, relax by the waves, and take part in a unique culture that operates at its own pace. From marveling at the town's ornate Victorian-style architecture to climbing the spiral staircase of the iconic Cape May lighthouse, Cape May is truly an oasis.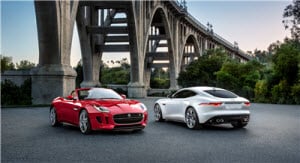 For those seeking a car that can rival Cape May's unending beauty turn to the most exceptional of luxury brands: Jaguar. Stunning craftsmanship and impeccable details make each Jaguar model a piece of auto art. Buying one such model takes time, dedication, and the expertise of a fellow Jaguar aficionado.
Superior Jaguar Dealership Service near Cape May, NJ
Shopping for a highly renowned vehicle requires highly renowned expertise. Cherry Hill Jaguar is a dealership serving the drivers of Cape May that understands the wants and needs of their local Jaguar seekers. As a team of passionate Jaguar experts, our dealership has been recognized time and time again for our dedication to a superior level of service across departments. We've even been the recipient of the Pride of Jaguar Dealership Excellence Award six times since 2000.
A Hand-Picked Jaguar Model Selection for Cape May Drivers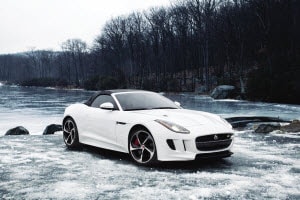 Matching you with your Jaguar mate requires a supreme inventory of models to pull from. Luckily, Cherry Hill Jaguar has the latest Jaguar brand luxury sedans, sports cars, and convertibles, from the Jaguar F-TYPE to the Jaguar XJ and more. Get first pickings by ordering all-new future models that are yet to be released on dealership lots through us.
Aside from current-year and all-new models, our certified pre-owned Jaguar inventory gives you even more of a selection to suit your budget. All models are restored to illustrious condition and accompanied by a six-year/100,000-mile limited warranty.
Jaguar Customization and Maintenance
Jaguar owners are always after the best possible service for their vehicles. Keep your luxury model in premium condition with a visit to Cherry Hill Jaguar's savvy service center. Our certified techs have an eye for Jaguar quirks and a supreme set of auto knowledge and experience that ensures your vehicle is treated with the utmost care and consideration. From oil changes to engine tune-ups, we take pride in helping you get the best performance and shine out of your new ride.  
We also have a distinguished Jaguar OEM parts and accessories department that's stocked with a variety of add-ons and pieces that are essential to maintaining your Jaguar's top stats. Whether you're looking to perform your own fixes or want to personalize your vehicle inside and out, you can find and order Jaguar parts through us online at your convenience.
Your Cape May, NJ, Jaguar Dealer
Shoppers looking for a Jaguar dealer in Cape May can reach Cherry Hill Jaguar by taking the Garden State Parkway and Atlantic City Expressway West to 2000 Route 70 East in Cherry Hill, NJ. Exceptional guidance, an outstanding inventory, and service that's second to none make your trip well worth it. Come out and see us today!